Our Books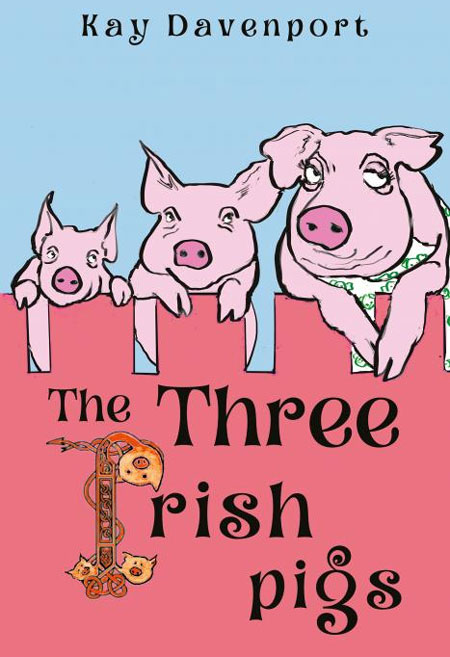 THREE IRISH PIGS
by Kay Davenport

A big bad wolf, huffing and puffing, is in Ireland with one idea in mind: to eat a defenseless little pig.
But there are three of them, baby, big brother and their big sister.
They are Irish and they have special resources. Can they outwit the wolf?
The traditional story with an Irish twist.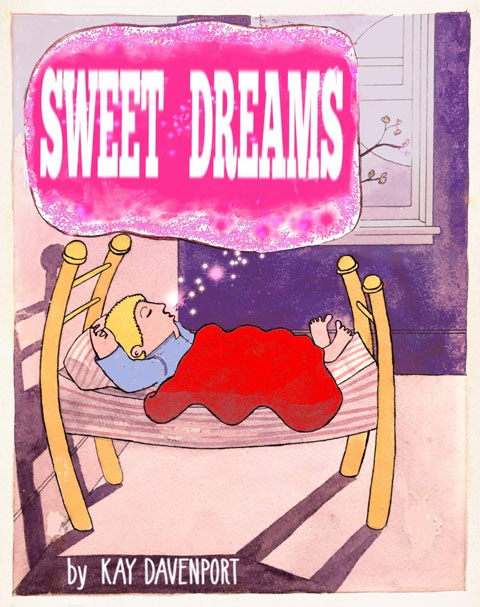 SWEET DREAMS
by Kay Davenport

A child with a sweet tooth, disciplined by her parents, has a fantastic dream...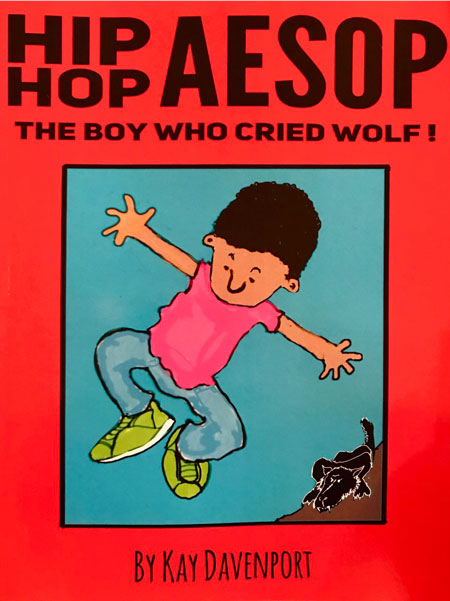 HIP HOP AESOP
by Kay Davenport

Retelling an old fable in hip hop and rap with a big bad wolf,
a jiving boy and a flock of sheep whose night job is helping people get to sleep.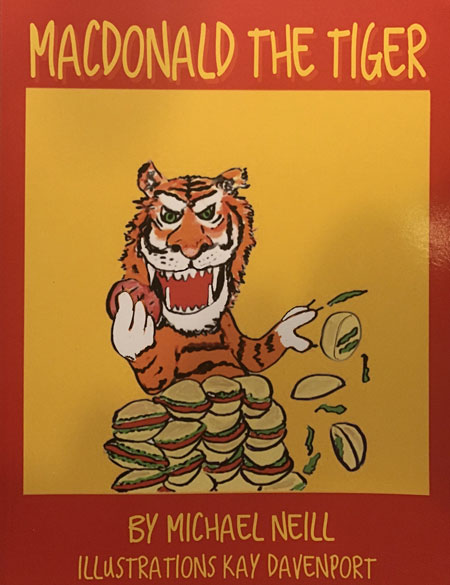 MACDONALD THE TIGER
by Michael Neill
Illustrations by Kay Daventport

What is your cat really thinking? Meet Macdonald your guide to feline fantasy
or how the gentlest of domesticated cats may dream of being a bloodthirsty predator.
KENTUCKY KATE
by Michael Neill
Illustrations by Kay Daventport

The new me—owwww!Macdonald's sister, Kentucky Kate has problems with cravings
for fried chicken, drumsticks, wings, thighs, and nuggets with side orders of fries— until she becomes a vegan.
But then?
GOLDI BEAR AND THE THREE LOCKS
by Kay Daventport

A retelling of the traditional story of Goldilocks and the Three Bears with a reversal of roles, where the intruder is a little girl bear and she's not really intruding, just reclaiming the house where she has been abandoned. And getting a new friend to be loyal to, the support of a family, and a proper name! What's not to like?